Proven and No-Cost Ways to Attract More Customers To Your Restaurant Through Social Media.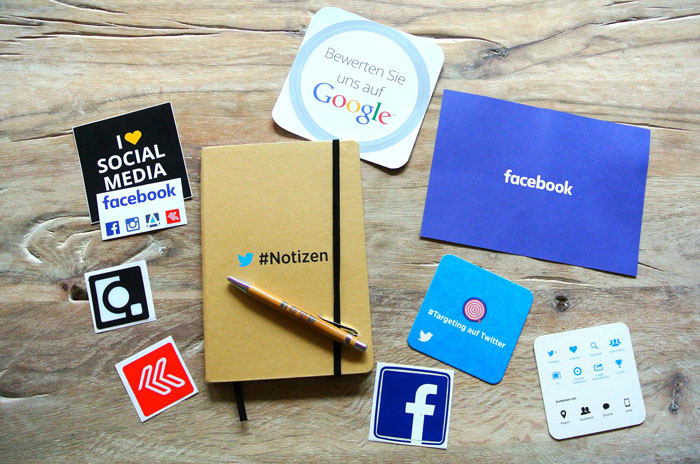 Social media is a powerful tool that can attract new customers. Most restaurants have a social media presence, though many of those could do much better.

In Smart Web Squad, whenever we launch a new website for our customer, we always make sure his/her social media accounts follow these things:
Facebook
The largest social network, with more than 1.15 billion global users checking their updates a few times a day. No need to tell how tremendous its power is for the restaurant industry. Here are some tips to dress up your Facebook page so it works for you, rather than against you:
#1: Cover Image
Cover Image is the first thing that catches the eye when opening  your Facebook Page. You want to show your best here, delicious food, people enjoying your food, hard working chefs cooking dish in the kitchen. Enter a brief description for people to catch the idea. Your goal is to persuade your customers to spend more time on your Facebook page and make them want to know more about your establishment.
#2: Facebook Page Tabs
Facebook Page Tabs are located right next to your About section an under the Cover Image. Use these to get people interested in your place. Publish and promote your restaurant's menu on one of the tabs to let people know what you got and give your menu items a maximum visibility.
Use other tabs to highlight offers, discounts or any interesting happenings at your restaurant.
#3: Posts
We usually recommend a well-balanced mix of different posts that are interesting to your followers. These can be a status update, a special offer or just an interesting fact, some quote or a joke, a short video of life at the restaurant. Make sure you always use high-quality, drool-inducing photos  in your posts. Images with real people in real settings work very well.
#4: Respond
When a customer shares a photo, writes a review, or just expresses his/her thoughts, don't let it go unnoticed. Responding to your customers in a timely manner (usually a couple of hours), while their experience is still fresh in their minds, is more important than you think. Customers want to know that you appreciate that they chose your restaurant over your competitors.
Instagram
A Picture is Worth 1,000 Words, that's why Instagram is a very popular photo-sharing social network and a great way for restaurants to share their food and experience with people. Post delicious photos of your menu items or staff working with food (like a chef or a waitress).  You can run a photo contest and motivate your customers to engage with you (for example, ask contestants to take a photo of themselves and your menu item. Give the winner a 15$ gift card). Another way to engage people is to ask for help in naming your new menu item. Some restaurants even get customers to upload their favorite menu items, to help build restaurant menu of images on Instagram.
Also make sure you use hashtags, these can be existing popular hash tags like #localfood, #yourcity, #vegan...  or create your own hashtags, they can be a great way to have some fun with your fans.
Twitter
Twitter is another true treasure for restaurants. You can tweet your daily specials, beautiful photos of your restaurant food, jokes, restaurant news, food truck whereabouts,  contests or giveaways (like offering a free appetizer to a random follower who retweets your message).
Getting your tweets to the right people in the right location and at the right time is very important for a restaurant business. Send out food tweets close to breakfast, lunch and dinner hours. Also, most folks are looking for a place to eat close to their home or work. So don't forget to add location to your tweets.
Hashtags are also very popular on twitter, include relevant hashtags to get people to pay attention to your restaurant and improve the visibility of your tweets.
Conclusion
We hope these quick tips will serve you well and help your social accounts look fresh and engaging, and your restaurant sales increase. If you need any help with your restaurant's online presence, whether it's your website or your social media page, we're always here to help. You can contact us at info@smartwebsquad.com.
Disclaimer: Nothing in this article should be considered as legal advice.  The information provided is based on the best information available to Smart Web Squad team, but we neither guarantee the completeness nor the accuracy of the information.
Check out: Effective Restaurant Ads: Using Facebook Ads and Online Ordering on your Restaurant Website boosts Sales and Customer Loyalty.