Effective Restaurant Ads: Using Facebook Ads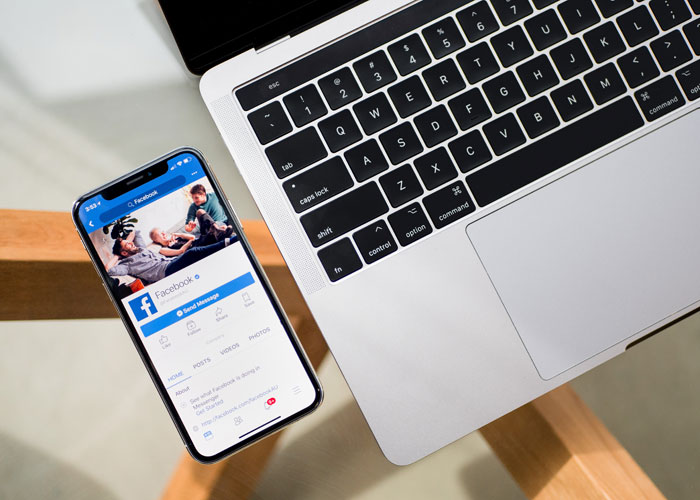 Facebook advertising has emerged as an essential tool across industries to market businesses of all sizes. This is not just about getting likes on Facebook, but a smart, adaptive program to effectively share your message with your target audience at the right time. Sounds expensive, right? It's not! In fact, you can set your own budget of as little as a few dollars a day.

Below are some considerations restaurant owners and marketing managers should think about while setting up Facebook ad campaigns. Your resources are precious, but Facebook ads will make the most of what you have to spread the word about your restaurant.


Start Early

A restaurant can begin to establish its presence before opening by advertising about the upcoming launch and the experience guests can expect to have once the doors open. By building the momentum prior to launch, guests will be excited to visit the restaurant early on and share the news of a new eatery with other local diners. It's never too early to start advertising your business.


Work on your Message

Facebook ads offer an excellent platform to share your story with potential customers. Think about your message and what you want people to know about your restaurant. Is your food sourced locally? Do you offer gluten free or vegetarian options? Identify what people could be excited about and use this to set your establishment apart from other restaurants. Figure out what your compelling message is.

It is also important to make your ad visually appealing. Ad experts say that images of people eating drive more interest than simply food shots. You will want good quality images that capture the mood you are trying to convey. The text of your ad should start with a hook - a line to capture someone's interest - and it should be clear and concise. It is also recommended that a Call-To-Action is embedded in your ad, such as a link to your website. This also helps to more closely monitor engagement with your ads.


Target Advertisements

Perhaps the most impressive feature of Facebook Ads is its ability to intelligently segment who your ads will reach for maximum impact. This includes setting ads to only run in local zip codes or advertising specifically to families with children (or with no children, depending on your market). Behavioral traits can be targeted too, such as Facebook page likes (perhaps a competitor's page) or expressed interests (people interested in healthy lifestyle). With a little research, you can manage even higher targeted ad campaigns. For example, if a big conference or event will be hosted near your restaurant, target sponsors and visitors who will be in the area.

You can also use targeted advertising to reach existing customers. Upload your current email lists, online ordering lists or Birthday club lists. Facebook will match the information with current Facebook users. You can then target current customers with your ad on Facebook.

The key to online marketing is to not waste resources targeting people who will never be your customers.


Convert New Customers

Another feature of Facebook ads is the Facebook ad pixel, which can be installed on every page of your restaurant's website to track visitors. Facebook collects this information to create a list of potential customers who have shown interest in your establishment. You can then use this list for a targeted ad campaign. These ad pixel generated lists are dynamic, so you're never reaching out to stale leads, and the list stays current by only retaining leads that have shown interest in the last 180 days. By keeping tabs on these interested potential customers, you can use ads to convert them into actual patrons.


Use Metrics

Gathering data is a great way to gut-check what you already know about your restaurant. Facebook ads offer an array of informative metrics to corroborate the facts or surprise you about customer habits. These metrics can impact what you are doing and how you can manipulate your ad campaigns to better reach intended clientele. Facebook offers two sections of advertising metrics: Audience Insights and Lookalike Audiences. Audience Insights provides data on the demographic makeup of your current customers, as well as behavioral information. Lookalike Audiences uses key information of your up-to-date current customer list and finds similar people not already in your target range to advertise to.


Run Multiple Ads

Ads should be targeted to discrete sections of your audience, since your message to different groups of consumers will be different depending on what you want them to know about your restaurant. Rather than running one ad widely, consider preparing an ad for new customers and another ad for returning customers, or a separate ad for people with dietary restrictions. While this spreads your resources a little more thinly, you will be able to reach more people with a more relevant message. If you have something for everyone at your restaurant, why not show it? This extra step will distinguish your marketing strategy from all the other one-and-done establishments.


Remarketing

Have you ever looked at a stand mixer online, then navigated to another web page and seen the same stand mixer advertised to you? That wasn't a coincidence. That was remarketing. Remarketing ads target specific customers who have demonstrated an interest in specific services. Facebook ads can track the services or products your customers are considering and re-advertise these to them in hopes of reminding them or encouraging them to follow through with a sale.

Similarly, with the Facebook pixel on each designated page of your restaurant's website, you can track the traffic related to different services. If you have different pages for different menus, for example, you will be able to see which menus are getting the most interest and use this to target your outreach. You can also isolate who visited which pages and send related ads or promos their way, such as a gift card special for someone who looked at gift cards on your website.


Adaptive Delivery

Facebook ads are adaptive in the method of delivery. Ads can be shown to audiences through the mobile app or through the desktop website. For restaurants hoping to increase foot traffic, mobile ads can be designated to appear when someone is nearby and possibly looking for a place to eat. This direct marketing can also be guided based on timing. If you are trying to get more customers visiting during lunch or happy hour, you can arrange for your ads to run in the hours preceding those. Or if your restaurant is closed for repair, you can turn ads off so you're not advertising unnecessarily. This not only focuses your campaign, but it also saves you money.

So, that's how to best use Facebook ads for your restaurant. But, why use Facebook?

Cost effective: It is more cost effective than other platforms or services because you can advertise how and when you want.


Seamless: Your ads appear in your audience's Facebook timeline, so it is seamlessly part of their scroll without standing out as an advertisement.


Cross-Platform: Since Facebook owns Instagram, your ads can appear on that platform too without doing additional work to access that audience.


Market Saturation: Like it or not, pretty much everybody is on Facebook. Your audience is right there, just a few clicks away. Why not use this great tool to advertise your restaurant?