5 Most Important and Free Websites Where Your Restaurant Needs to be Listed.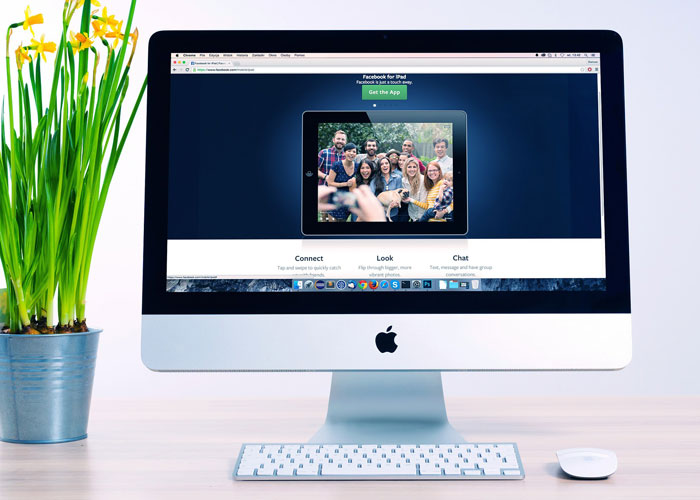 Restaurants are the most searched industry by consumers through both mobile applications and browsers. Consumers want to find your restaurant's location, hours and menu quickly and they expect this information to be accurate. Restaurant owners who have an ability to update their online data quickly and easily have more repeat business and success. Here are 5 top places where you should list your restaurant and keep your information up to date:
Facebook
Setting up a Facebook Page for a restaurant is free and simple. Right now, Facebook is the most effective social tool for restaurant marketing. It's a great place to show what makes you special and keep people aware of what's going on. 
Google Plus
Google+ business increases your visibility on local and mobile search. It also allows potential customers to call you, get directions to your restaurant on Google Maps and check out your verified restaurant website.
Yelp
Yelp is a popular place to search for restaurants. Once people find your restaurant, they can view all the important details along with photos and reviews.
TripAdvisor
TripAdvisor is the world's largest travel site and another place where travelers look for restaurants. You'll need to add the basic information about your restaurant like category of restaurant (sit down, café or fast food), type of cuisine, pricing, and any special features. Customers have an ability to post photos and leave reviews.
Zomato
Previously known as Urbanspoon.  Zomato is an online restaurant search and discovery service. It features restaurant information such as scanned menus and photos sourced by local street teams, as well as user reviews and ratings. The company also provides cashless payment, online ordering, white-label apps,table reservation, and point-of-sale systems.
These are the top places where you can list your restaurant so that potential customers can easily find your place and get some basic info.Make sure you also read our article about Proven and No-Cost Ways to Attract More Customers To Your Restaurant Through Social Media. We hope you'll find this information useful.
And here is a handy reminder for you to save or to pin for later.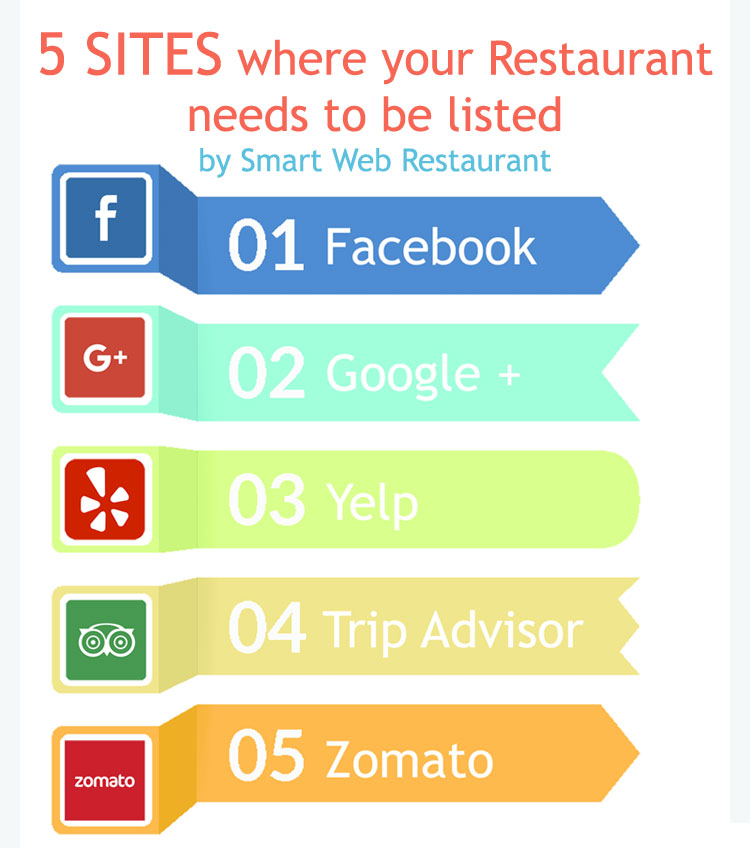 Check out: Taking the Mystery out of Restaurant Website SEO and Social Media for Restaurants: Do I Really Need it for my Restaurant.

Disclaimer: Nothing in this article should be considered as legal advice.  The information provided is based on the best information available to Smart Web Squad team, but we neither guarantee the completeness nor the accuracy of the information.