Online Ordering on your Restaurant Website boosts Sales and Customer Loyalty.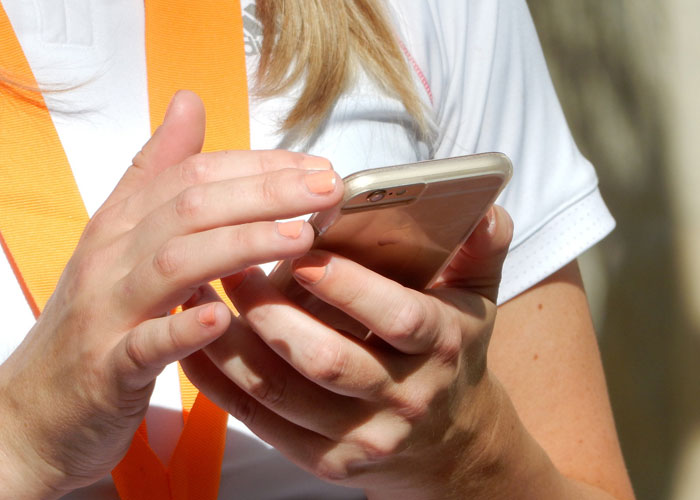 The rapid integration of technology has taken over in most of the professions and industries and so does in the food industry. It is the power of customers that drive small scale restaurants industry towards the integration of technology. 
We have seen a tremendous growth in online food ordering in the last four years. In 2012 and 2013, the restaurants have invested $25 million and $46 million respectively. An increased amount of investment was observed in 2014 to be $600 million and $1.2 billion in 2015. Most of the restaurants needed that step, that's where their customers were going.
According to National Restaurant Association, 60 percent of adults say they would want to take an advantage of delivery at their location at anytime they want. 76 percent of the consumers between the age of 17 and 34 stated that they prefer take-out and delivery through online ordering. 
The statistics for the US for the past five years show that orders on phone played a dominant role five years ago. A research conducted by NPD, investigated that in 2010, 1.39 billion orders were placed over the phone. In May 2015, the portion of phone orders dropped to about 1.02 billion while the number of online orders doubled in the same period from around 403 million to 904 million.With the rapid integration of technology, online ordering will continue to grow. There are numerous benefits in having online ordering on your restaurant website.
Convenience and Efficiency
The system of online food ordering saves the time spent on taking and placing orders for both the restaurants and customers. Thus restaurant employees can focus more on making good food, improving in-house service and other tasks. This is also an opportunity to eliminate or reduce errors in the ordering process. As a result, you can see an increase in the overall efficiency of the business performance.
More customers, more sales
It is a chance for many restaurants to become ahead of the game by offering online food ordering in their business operations as it attracts more customers that eventually bring more sales. According to recent statistics, an average order size is also bigger when order is placed online. More online sales mean growing a larger customer base that provides restaurant owners with actionable information and the ability to reach out to their customers.
Actionable Insights
The information provided through online ordering system brings an added benefit to restaurant owners. You can see what works and what doesn't and adjust your menu / specials accordingly.
Boosted Loyalty
Re-marketing to the existing customers from your customer database is another benefit of online ordering. Other than working on attracting potential customers, you can make sales from existing ones quite easily. Restaurants can use their one-time customer data to push out new menu items or promotions to make them order again.
As you see, it's all about growing your restaurant business. There are also some other things you need to take into account when implementing online ordering. You should expect an increased traffic through your website as well as through mobile. So make sure your restaurant website is good-looking and responsive so that visitors get a positive experience on any device. It's good to include effective colors and styles for a catchy view and use mouthwatering pictures of your menu items. Adding quality images is a powerful sales tool.You also need to think of different ways to promote online ordering. To make it work for you, you should always keep promoting it. 
Here are some of the ways that we find to be effective:
1. Tell your customers in person about this new opportunity and ask your staff to spread a word.
2. Add a catchy message to the bottom of your receipts.
3. Post a flyer by the front of your restaurant or inside.
4. Send emails to your existing customers.
5. Use social media, it's free and very effective. Post on different Social Media accounts like Facebook, Twitter and Instagram about the new service your business has to offer.
Not sure if you can afford online ordering? It used to be something that only big restaurant chains could do, as developing a customized system can sometimes cost hundreds of thousands of dollars. With Smart Web Restaurant, we give smaller restaurants a chance to capture their slice of the online ordering market at a low cost. With our Premium Plan, you can get a new modern-looking website and a powerful online ordering system for just $59.99/month with no upfront cost. Here are just a few advantages that you get:
• Responsive website which adapts and scales itself to fit any device
• Ability to update you menu / content in a few clicks
• Easy-to-use online ordering system
• Ability to instantly manage your orders directly on your website
• Access to your customer base
• Advance Ordering (allows customers to schedule their orders hours or days in advance, this works great for catering orders)
• Delivery Zones (accept delivery orders only in a certain mile range), charge a different delivery fee based on that distance. 
Need to get more information? Send an email to info@smartwebsquad.com or call at 804-332-2691. You can have your new website with online ordering ready in just a few days!

Check out: How to Keep Restaurant Customers Coming Back for More and How to Increase Sales by Attracting Millennials to Your Restaurant.