7 Effective Ways to Fill those Empty Tables: Marketing Ideas for Restaurants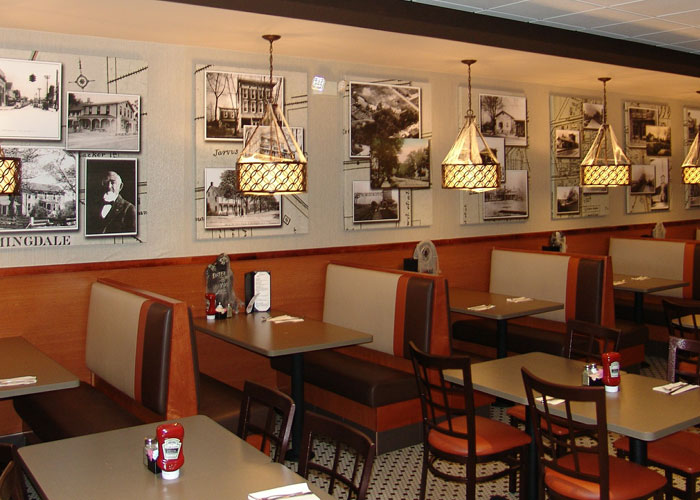 In the restaurant industry,empty tables are wasted money. Every restaurant wants to fill empty tables. Filling empty tables is about getting repeat guests, not just new ones. There are many ways how you can do that, but let's discuss some of the effective and low-cost opportunities that many restaurateurs ignore:

1. Social Media: Facebook, Instagram, Twitter
Many restaurants have social media presence even if they didn't create it. There are thousands of unofficial Facebook pages not claimed by restaurants. Your customers (especially millennials) upload photos on Instagram, post to Facebook and tweet. Make sure you have an official presence on Social Media so that you can drive those conversations and maintain a healthy image of your brand.
Use Social Media to keep customers updated about your restaurant. Many people connect with local restaurants over Social Media. To keep them engaged, post pictures of your most popular menu items, your restaurant's staff or happy customers, at least a couple of times per week.
Another idea is to run a contest on Social Media. Ask customers to post pictures with their favorite menu item including the specific hashtag. You can give out a free dessert or some other reward and see how it can increase traffic to your restaurant.
Social Media is free and there are so many ways to play with it, so don't hesitate to take advantage of the opportunity you have.
2. Email Marketing
Emails are one of the best ways to build customer loyalty. If you haven't already done this, start building your base of repeat customers. Allow people to subscribe to your emails on your website, in person at your restaurant, when taking delivery orders or reservations.
Even if your offer delicious food and nice atmosphere,people start to forget about it, since there are so many dining choices. To attract more subscribers, try offering a small reward when people opt in (like$5 OFF next order, free pastry or a Birthday Special). Then start sending a newsletter (about once a month), weekly specials, news about events that you are involved in, and Birthday emails (nobody celebrates Birthday alone, so you can also get other potential subscribers/loyal customers who join the party).
Sometimes restaurateurs find it difficult to collect those valuable email addresses. One of our clients came up with a great idea, they created a 'Free Lunch' program where they had a box with a note 'Get on our email list and win a Free lunch'. So people dropped their business cards in that box and a name was drawn every week. All the email addresses from the cards were added to the Smart Web Restaurant database.
3. Get Active on Review Sites
Review sites like Yelp,Zomato (previously Urbanspoon), Trip Advisor, Google Business and other allow your customers to leave reviews about your restaurant. Pay close attention to what people are saying about your restaurant online. One of the Harvard Business Studies shows, that each ratings star added on a Yelp review translates to anywhere from a 5 percent to 9 percent effect on revenues. It's especially true for independent restaurants, because people often use these sites to get more information about local paces. Claim your profile and get the ability to respond. Thank customers for positive reviews and make sure to respond to negative reviews in a professional, calm and kind way (e.g., give a free drink and ask to visit again to see that the improvements were done).
4. Use Geo-Targeted Ads
Geo targeting is the process of determining visitor location and showing location based content to the visitor. Restaurants serve people of their location and its visitors, so there's no need to market to the whole Internet. It's easier and more efficient to target local people looking for a place to eat. Moreover, this type of ads is pretty cheap on Google (Google Adwords), Facebook and Twitter. Next time when you create your ad campaign, try concentrating your marketing efforts in specific cities, zip codes, and areas and you will get your ads to the most relevant consumers.
5. Offer online ordering on your website
Delivery and carryout orders are among the fastest growing trends of the restaurant industry. There are numerous benefits in having online ordering on your restaurant website. You can easily increase your business and customer satisfaction. Feeling negative about online ordering? Read this article Online Ordering on your Restaurant Website boosts Sales and Customer Loyalty.
6. Loyalty Marketing
A loyalty program is a rewards program offered by a restaurant to guests who frequently buy meals. You can let your customers earn free menu items when they hit a certain number of visits, use punch-for-every-purchase cards (the old way) or automated rewards system. Another tactic is to reward customer when he/she spends a certain amount by offering a discount for the next visit. No matter which loyalty program you implement, it should have a positive impact on your bottom line.
7. Mobile Friendly Website
To be able to succeed with the marketing tactics above, you need to have a functional, user-friendly website. Websites are an expectation, as are Facebook pages. It's essential for you restaurant to have a website. Make sure it represents you brand in a good way and includes your address, your phone number and your menu (readable on any device).
Smart Web Restaurant makes it easy. You can have a modern-looking, mobile-friendly website in just 3 days and for as low as $29.99/month.  We also offer online ordering and reservations. Want to get more information? Visit our website at swebrestaurant.com.


Check out: How to Keep Restaurant Customers Coming Back for More and How to Increase Sales by Attracting Millennials to Your Restaurant.