What are Chat Bots and Will They Work for My Restaurant?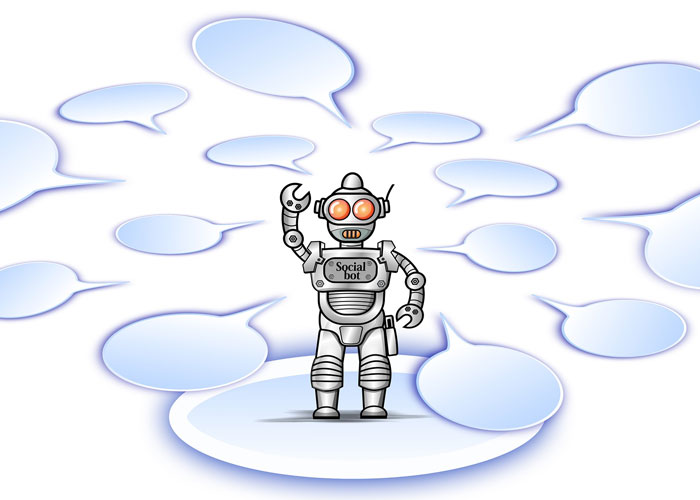 With today's rapidly changing advancements in communication technology, it is important for successful businesses such as restaurants to keep pace with those changes and evolve as those changes occur. One new form of communication with your customers is to use messenger bots on social media platforms such as Facebook.

What is a messenger bot and how will it work for me? A messenger bot is a form of communications technology software that uses artificial intelligence (AI) to communicate with your customer base be it new customers or well established ones. Essentially, messenger bots understand what the customer is asking and will respond in a very human form.

In a recent survey conducted by Swapratim Roy, an internet technologist and chat bot specialist, Roy sent a simple message that read, "Hi, what are your opening hours?" to nearly 100 restaurants with a Facebook page. According to a 2017 global survey, businesses using Facebook messenger use to take an average of 10 hours to respond back to frequently asked questions using messenger. However, in Roy's study he found that 70% of restaurants didn't respond at all, and of the remaining 30% most of the responses came after a week. The last 5% took between two to 12 hours to respond with the quickest response taking two hours and only coming from one restaurant.

Those kinds of numbers are simply unacceptable and spell out one thing: poor customer service. If you had a guest come into your restaurant and ask your host or hostess what time you open or close, would you expect them to come back in a week or two hours with an answer? Obviously, your response would be a resounding no. Why then, would you not have some sort of system set up to answer frequently asked questions on Facebook messenger that is virtually instantaneous and frees up valuable time of yours or your employees?

This is why messenger bots are a great resource for the successful restaurateur. In the example question listed above, the bot would automatically respond with an answer such as, "We open daily for breakfast at 8 AM and close nightly at 10 PM. Would you like to see our menu?" That response by the bot also engages the customer with an opportunity to be instantly directed to your website's menu page by providing a link or button for the customer to respond to.

Messenger chat bots can be used in a variety of applications with the simpler designs answering frequently asked questions, to more advanced programs that interact with the customer and some that actually contact your customers on your behalf. Many successful restaurateurs use automated chat bots that engage people that have previously engaged in a conversation with them. For example, a customer using Facebook messenger contacts your page asking about special dishes you may be serving that evening. The chat bot then remembers that request and may be programmed to contact that individual daily when you announce your specials for that day's lunch or dinner.

There are countless ways to use the messenger chat bot for your restaurant. Imagine that you own a pizza store and the majority of that business is derived from customers that need delivery. Where an employee (or two) would usually be needed to answer the telephones, take orders and accept payment over the telephone, the chat bot application now allows that process to be automated. It can be programmed to communicate with the customers, take their orders, share the menu, set up delivery and process the payment for the orders and that essentially takes that work load off from you or the employees that would normally handle those tasks. In some cases, successful restaurateurs have saved thousands of dollars a year in labor costs by using this technology.

Another positive aspect of using a chat bot to respond to your customer base is that it can be designed to upsell and remember former transactions. For example, a customer orders a dinner of your popular Chicken Fettuccini and the chat bot responds with, "An excellent choice, would you like me to recommend a wine that pairs well with your choice of entrée tonight?" Or, "I see that your last order of our famous Chicken Fettuccine included two bottles of our finest brew, the Raspberry Island Lighthouse Ale, would you like to include this in today's order?"

Properly formatted, the use of a messenger chat bot is essential in today's modern online marketing strategies for successful restaurateurs and other business professionals.